Wedding Suits and Sherwani for Men: Best choice of Budget Shoppers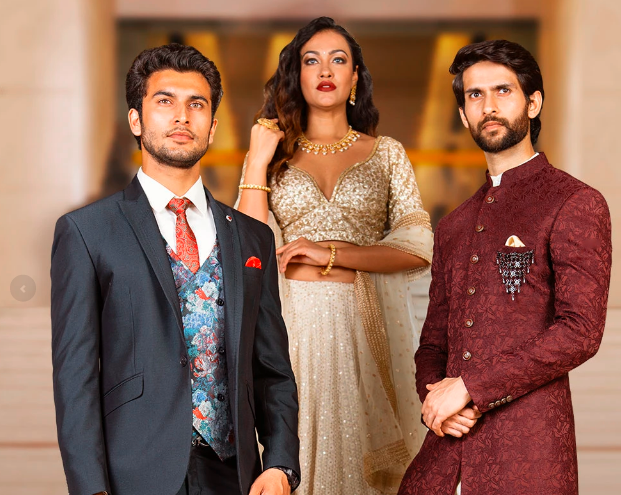 Bridal dresses are the talk during a wedding season. But why should girls have all the fun times?
So if you are a man going to tie the wedding knot soon, you should also look for some fantastic outfit to rock your look on your important day. The latest fashion trends show that grooms pick the outfit to complement the bride's outfit. And as a result of this, several fashion houses are designing fabulous attire for the groom-to-be.
If you are a groom-to-be and you are looking for some trendy and fashionable outfits to rock your wedding look, you should research a bit about the different ethnic and western-styled dresses.
So let's look at some of the affordable and stylish options for your wedding-day-look.
Sherwani:

Among all the wedding dresses for the groom, sherwani is the most liked attire for the wedding day. This gives a rich and regal look to the groom on his big day. Most sherwanis are made up of heavier fabrics and opulent embellishment. So the groom gets a prince-like look and charm on their special day. These sherwanis can be matched and complemented with the bride's attire by adding a dupatta that matches the bride's lehenga. Adding turban, beads, and chains can give a more vibrant and prince-like look. There are numerous shops, brands, and designers who can provide you amazing sherwanis for your D-Day. Look for the ones who give you an affordable deal when buying a sherwani. As these dresses are mostly worn for a single special day, you should also keep the budget and affordability in your mind.
Formal suits:

Wearing a formal suit is most common among the men of the present generation. Some grooms don't want to flaunt an ethnic look at their wedding or reception day and are more comfortable in a formal suit. Wearing a formal suit that is of bright color, gives a stylish and classic look to the groom. A formal look also has various styles and types, for example, Tuxedo, a 2 or 3 button-down, or just a waistcoat look. Opt for the style that can suit you the best. All forms of formal suits look best and stylish, and they never fail to impress.
So wearing a formal suit will give you a clean-cut and classic look for your wedding day, that you will never forget.
Style-conscious men, don't be confused about what to wear on your wedding day to look amazing. Choose from a range of stylish ethnic wear such as a sherwani or go for a more elegant and classic look with a bit of traditional touch like a formal suit.
Choose your wedding dress attire according to your body shape and height as men with a well-built body can carry off a sherwani look in a better way. If you are a man with a lean body, formal suits will look good on you.
Don't shy away from trying different looks before your wedding day. And no matter what you wear, you will look great on your special day.