Men's guide to become the pataka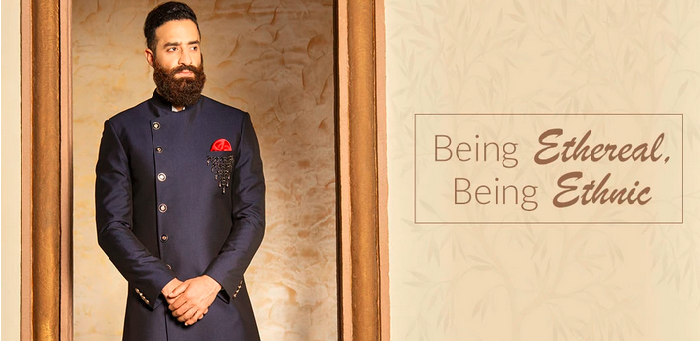 Diwali is the golden time of the year. The festival of lights is all about gifts, sweets, meeting the loved ones, and of course, wearing the right outfit. But sometimes, deciding what to wear can become a big problem. And this problem is more prominent for men than for women. It seems like women have too many options, while men's outfits appear to be dull and boring. But, with a little attention and effort, men can become extremely fashionable and stylish this festive season. Here is a list of outfits men can rock this Diwali.
Classic kurta pajamas
This outfit never goes out of style. It is comfortable, convenient, and fashionable. It is a very versatile outfit. You can make use of the light in the day to select a color combination. Earthy tones work well for both day and night.
Nehru Jacket to the rescue
If you want to add a little more style to the regular kurta, Nehru jacket is the key. They polish any outfit. The only hurdle is the color combination. To work the colors, you can keep the kurta pajamas of a lighter shade, and the Nehru jacket of a darker tone.
Keep it Jodhpuri
Jodhpuri suits are ethnic and elegant. They are the best choice for all formal parties. The thing to keep in mind, while wearing Jodhpuri suits is, fit and color. The suit should be adjusted correctly to the body. They should be worn in solid colors, not prints.
Play with symmetry
Step out of your comfort zone and have fun with shapes. A simple asymmetrical hemline kurta is the perfect solution. You can choose a comfortable asymmetrical kurta, and pair it with any relaxed lowers. It enhances your look instantly and completes the festive attire.
Do it like a Pathan
Pathani suits are consistently the best player in the fashion game. If you want to step beyond the kurta pajamas, a pathani suit is the best thing to try. Instead of playing safe by opting black, you can play with colors. Colors go with the whole festive vibe of Diwali and make your outfits better.
Think Denim
If you don't wish to experiment with your look, you can always choose denim. You can pair jeans with a basic linen shirt/kurta, and voila, your outfit is complete. You can add a watch, loafers, or kolhapuris with the look. It is a great casual look for close parties.
Everything linen
Linen is the new black! This Diwali, you can wear an all linen ensembles and look fantastic. You can pick separates from the nearest linen store and mix and match to get the perfect Diwali style. Add a traditional touch to the look, with a pair of juttis, and you're good to go.
So, as you can see, men don't need to dress up boring. With a little attention to colors and details, you can easily create a Bollywood style festive look. Follow these fantastic styling tips, and you will surely make heads turn this Diwali season.