5 Secrets on How to Style Up Traditional Outfits for Men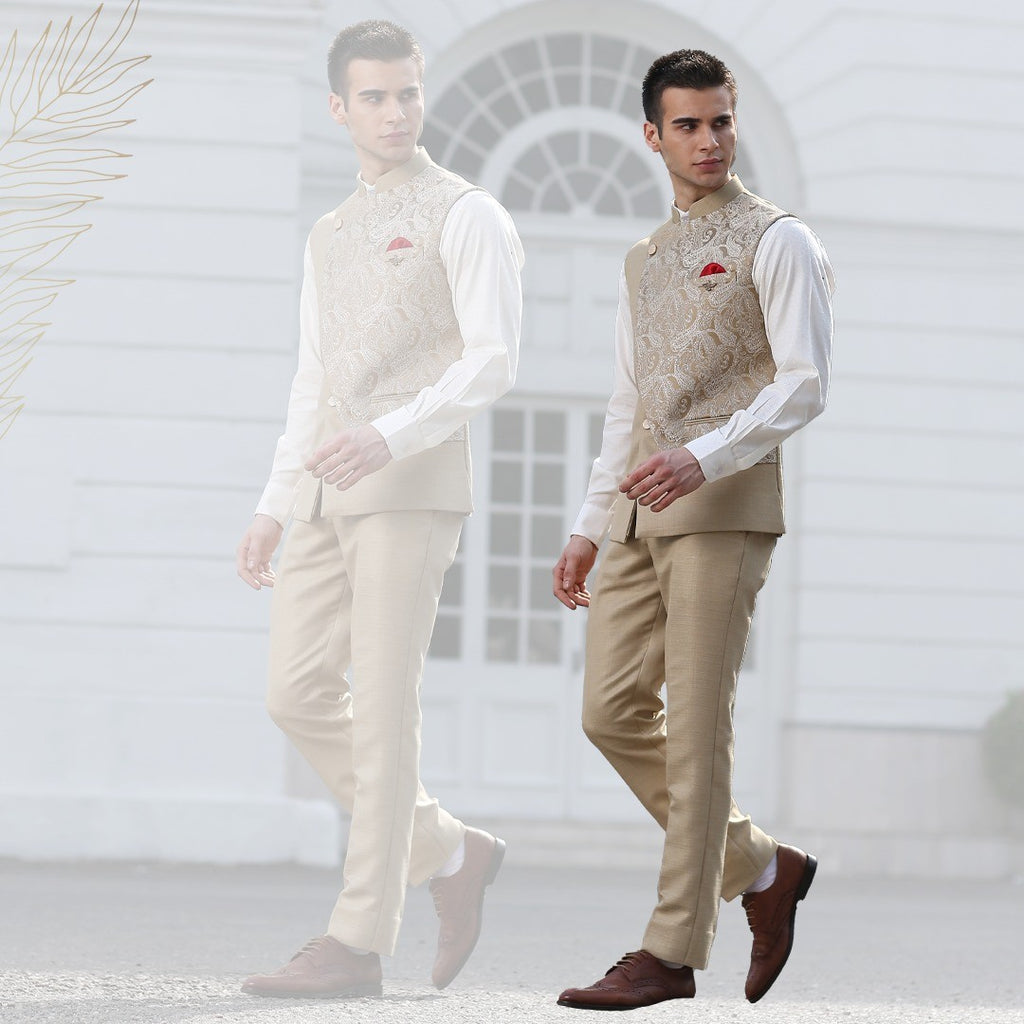 The season of weddings and festivities is just around the corner, making it the best time to style traditional outfits for men. For some people, ethnics is another hype but for others, it might turn out to be a headache. But you do not need to worry about styling your ethnics as we are here to provide you with some great styling secrets. With these secrets in your pocket, you can even rock a plain white kurta with minimal accessories. Just grab some stylish footwear and walk in like a desi gabru, you are. If you are still worrying that traditional is not your genre, just go through these points mentioned below and by the end, you will have all the confidence you need.  
Broaden up your options
Perhaps you think ethnic clothing is uninteresting because you haven't experienced the actual world. There are many cool appearances and unusual styles that you can try. Instead of wearing a kurta pyjama, opt for a short kurta and stylish but comfortable straight pants. Alternately, purchase a statement jacket or an asymmetrical kurta in place of a Nehru jacket. There are countless alternatives.  
Experiment with Indo-western
The best thing about traditional wear is that there is no rule you need to stick to. You can easily experiment with your western sense of fashion along with traditional setups. Mix & match classical with modern to get comfortable with the trend. Indo-western outfits can really level up your game as they are generally super stylish.  
Focus on your footwear
Your footwear really matters when it comes to your outfit. Some psychologists even believe that the first thing a person looks at in a person is their footwear. If you are just done with your normal juttis, go explore kohlapuris to stir up your look. You can even hop into your trendy sneakers to give it a cool guy look.  
Hang in with some accessories
Accessories might look like an add-on, but it is really an essential part of your outfit. These accessories can either hype up your look or make it worse. All you need is to pair up your outfit with the right accessories to avoid a wardrobe malfunction. The right accessories include a long necklace or chain, a printed pocket square, a stylish bracelet, a watch, or a brooch.  
Dive back into dhotis
Churidaars beneath your kurta look good but it has been a common style for a long time. If you feel like testing something new with a taste of authenticity, get in touch with the dhotis from our culture. Dhotis have been popular for a while, and they look especially stylish when paired with a contrasting top. The key is to keep the colour muted but on the lighter side of shades; choose off-whites, pinkish hues, and light blue shades instead of darker and more vibrant ones.
Indian traditional attire consistently demonstrates rich and regal male fashion. Men can choose from a wide variety of outfits depending on the occasion, and Indian men always choose ethnic clothing for weddings, religious ceremonies, or casual family gatherings. Men desire to appear sophisticated and fashionable, just like women do. To style traditional outfits for men, our Indian fashion designers experiment with numerous traditional and ethnic attire. They also graze through many styles and trends.