Outfits for men to steal the limelight at the wedding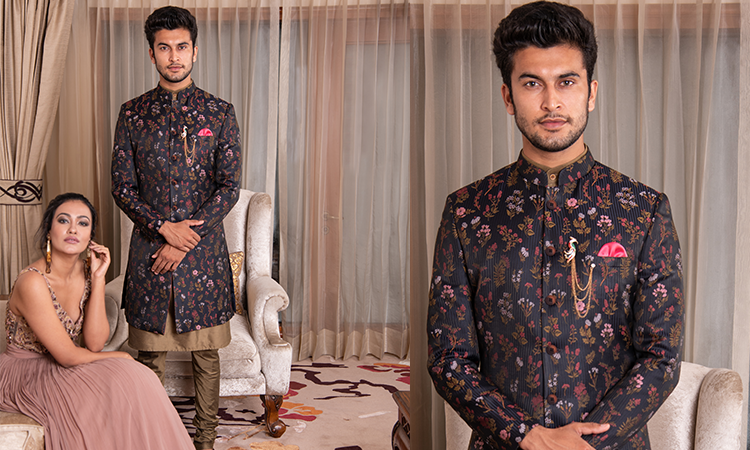 Brides and bridesmaids manage to be the talk of the town in all occasions. However, little did you know that men too can steal the limelight this season.
We bring you a little list of tips that can help you carry your ethnic outfits much more conveniently.
A white bottom always works
Thanks to the huge spectrum of colours, white gets along with almost everything. This makes white a safe yet trendy colour. Be it the bright colours like red and yellow, or duller ones like cream and grey, choose white whenever in doubt.
Jazz Things Up a little with a Dupatta
When the overall look of a dress gets boring and you can't think of an option to jazz things up, pair it with a brighter dupatta. A simple dupatta can come to the rescue in dull situations and can make all the difference! You can try various combinations. Try adding a different colour dupatta to a bright outfit to enhance the contrast and make the outfit look striking to the eyes. Another great thing about dupattas is that they look good over all kinds of things be it dhotis, pyjamas and churidars as well.
Go pastel sometimes
If you are looking for something that makes heads turn though does not go over the top, basic colours can be an ideal pick. Vibrant colours like red, orange, yellow and blue may catch attention at first but eventually, they tend to get overpowered by the pastel colours. Plus, considering that most people wear regular colours, pastels are simply perfect for you to stand out in the crowd.
Pair up your dhoti with a waistcoat
Dhotis have been an ideal choice when you wish for a seamless blend between tradition and style. To make things more interesting, try wearing it with a plain or printed waistcoat. Added a waistcoat to your dhoti compliments your overall look thereby making you ethnic as well as modern. A perfect indo-western choice, the look is perfect for weddings and festivals.
Ethnic Prints can never go wrong
To carry monochromatic colours can be tricky. However, prints can never go long as long as they are subtle. A regular men's kurta with a traditional print is in vogue these days. You can pair it up with a simple bottom and feel comfortable for day to day activities. Also, the attire is perfect for all style-conscious men who do not want to compromise on sophistication.
At Bonsoir, you will find the top picks of ethnic wear that can become a crucial part of your wardrobe. Men look really stylish as they dress in this attire. kurta set for men are considered to be an indispensable part of ethnic wear for men. They are fashionable and comfortable at the same time. The inclusion of different patterns and designs make the dresses chic and ethnic. You can find the latest collection of ethnic wear for men at Bonsoir. These clothing have gained high prominence in conferring a graceful and unique look to men.