Choosing the right wine color suits for men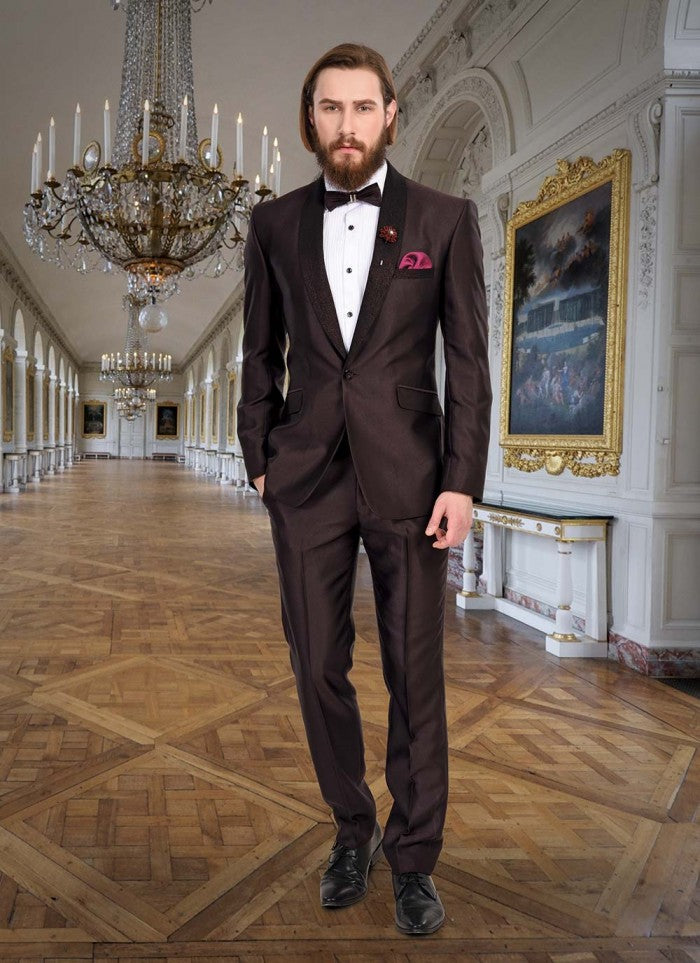 It is a great feeling to wear an elegant suit along with the nice fitting. A designer suit is considered to be an ideal outfit which turns a few heads around as you walk into a room. It also plays an indispensable role in boosting your confidence and offers you an amazing feeling while the eyes of nearby people scan your appearance in an attentive way. A wide array of designer suits for men are available in the market in a plethora of colors, sizes, and designs which let you choose the specific suit, catering to your needs. Whether you are looking for suits in the cotton fabric along with single breasted design or you want to opt for suits of woolen fabric along with double-breasted design, you are going to find a dearth of choices when it comes to designer suits for men. Wine color suits for men are worth mentioning in this regard as you can dress in the perfect way for different occasions such as anniversary party, ceremony, wedding or marriage functions, or other formal business parties.
Why choose wine color suits for men
The best thing about Wine color suits for men is that they can be availed in a wide assortment of style, cut and color. The quality of the suit contributes to being a factor which offers the best look. The minute attention to each and every detail, the fabric and the tailoring together make the suits look amazing. Hence, experienced and expert craftsmen design these suits with the use of premium quality and finest fabrics. Wine color suits have become an indispensable part of the wardrobe. The suits and blazers for men are in high demand across the globe. Men in the present days are really fascinated with designer suits such as slim cuts.
Choosing the wine color suits for men
Finding the premium quality of men's suits with low cost can be a tedious task. One of the top places where you can find the designer men's suits at the most affordable prices is Bonsoir. As you have a look at the website, you do not need to put too much effort in order to find a good quality suit. Various types of men's suits are present on this website and you can have a look at them from the convenient zone of your home. You are sure to have a hassle-free experience as you choose the right designer suits for men from this online portal.
In addition to this, you will be capable of finding the designer suits of your choice on these online stores without losing an ample amount of time and money. This lets you compare the different products and check out the latest suits for men by visiting the new arrival section.
These designer suits men have gained high popularity and they can be availed of different types of warm or cool color schemes. Looking for the best designer suits for men at the most affordable prices is certainly a challenging task. However, with the presence of Bonsoir, finding the wine color suits for men have become as easy as ABC. You do not need to hop from one physical store to other to find the right suits without burning a hole in your pocket. Bonsoir lets you browse through the latest collection of wine color suits. Thus, you can shop for your favorite suits anytime anywhere. As you order the suits online from this portal, you will be able to get the suits delivered to your doorsteps. Have a look at Bonsoir to find the wine color suits of your choice.