3 Luxurious Suit Colors every professional Man Must Own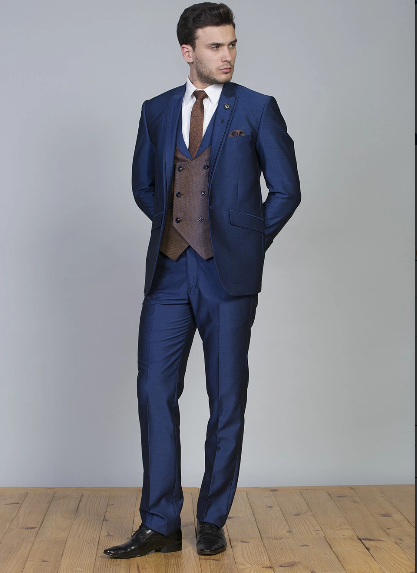 Designer suits play an indispensable role in leaving a profound impression on others. You are sure to feel amazing while wearing the elegant suits. It confers a boost to your confidence and offers you an amazing feeling. You are sure to turn a few heads around and stand ahead in the crowd by choosing the right designer suits for men. Men love suits and the wardrobe of fashionistas is incomplete without such suits. The suits can also be worn during different formal occasions. Whether you need to attend an interview or meeting, or you are going to office parties, suits can offer you an amazing look. The luxurious suits for men are available in a wide array of colors, sizes, and designs. Here are the 3 luxurious suit colors which every professional man should own.
If you are looking forward to updating your wardrobe with these trendy suits, you should own the below mentioned 3 luxurious suit colors.
Wine color
Wine color suits play an indispensable role in offering the most royal look to men. It plays an indispensable role in boosting your self-confidence and make you stand out of the ordinary in the crowd. These designer suits have earned a high reputation in these days and make you stand second to none in the crowd. Wine is recognized to be the de facto color. Every man prefers having such colored suits in their wardrobe. They are considered to be the ideal options for men who want to leave a long-lasting impression on others. You are going to procure gentle men look as you choose suits of the wine color. You are sure to procure a perfectly professional look as you choose the wine color suits. You can refer to Bonsoir to find the most trendy wine color suits for men. These suits are available at the most affordable prices.
Medium Grey
A wide array of shades of grey are available. Medium grey also referred to as Cambridge is considered to be one of the most trendy colors of the suit. These suits are considered to be a little lighter as compared to the charcoal-colored suits. They stand out of the ordinary in terms of versatility. They can be an integral part of the wardrobe of men. You will become a head turner as you choose the suits with medium grey color. You will procure the most sophisticated look as you choose the suits of medium grey color. You will become the center of attraction during any formal event as you wear the suits of medium grey color. Take a look at the latest and exclusive collection of suits, available at Bonsoir to find the attire of your choice.
Navy Blue
Navy Blue Suits have become the number one choice of men in these days. Each and every store that specializes in selling suits for men carry the navy colored suits. They are considered to be an ideal choice for men who are willing to fit in. You can procure the most professional and smart look as you opt for the suits of navy blue color. These suits are of simple and straightforward color which is why they impart the most stunning look to you.
Bonsoir is recognized to be one of the leading portals where you can find the most trendy suits. You can buy your favorite suit from Bonsoir from the comfort zone of your home or office. The products will get delivered to you in no time. You will be able to access the most updated collection of suits at Bonsoir in no time.