5 Easy And Effective Ways To Repurpose Your Three-Piece Wedding Suit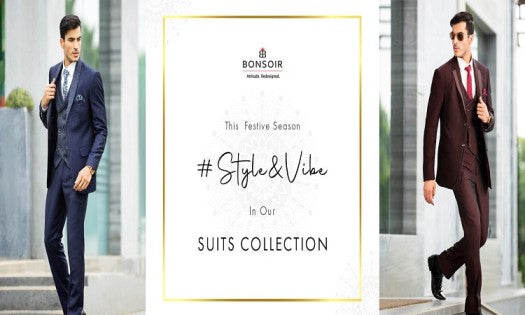 Deciding to buy three piece wedding suits for your wedding day is probably one of the best decisions you could ever make. Thanks to its timeless, classy look, you are sure to stand apart from the crowd in every aspect. 
However, once the wedding is over, most men leave it inside their closets and allow it to collect dust. This might seem a bit out of sort, but you can re-use the suit for different occasions with thoughtful planning.
So, if you need more ideas, make sure to read through this short feature to discover how to repurpose your old three-piece suit!
#1 Wearing Your Suit to a Networking Event
One of the best events to break out your gorgeous wedding suit is to put it on for a professional networking program. Career and job-related events like this usually require you to look bright and sharp. Therefore, wearing a three-piece suit can do wonders for you in this situation. 
If you want to make your wedding suit look more professional than dressy, you can wear it without the waistcoat and stick to the formal white shirt, pants, and a tie.
#2 Wearing Your Suit to a Casual Rooftop Dinner With Your Friends
Regardless of the event, rooftop occasions usually have the best atmosphere and lighting. And if you want to show off your style and character, you can do so by throwing on your elegant three-piece suit.
Not only does it make you look dapper, but it will also put you under the limelight for being the best-dressed man in the room!
#3 Wearing Your Suit for a Family Movie Night at the Theatre 
Yet another great place to put on your three-piece suit is the cinema theatre. These locations are usually very classy and require people to dress well. 
This makes it an ideal location for you to show off your sleek wedding suit. These suits combine the best of formality and class, making them ideal for formal events. 
You can also add your touch of flair by wearing a bowtie or a flower pin and switching up your look, and expressing your style.
#4 Wearing Your Suit to Other Weddings
What better way to repurpose your three-piece wedding suit than by wearing it to another wedding! Thanks to their timeless look, three-piece suits can effortlessly blend into any formal occasion, making them a good option for wedding outfits. 
You can also add a few extra accessories like ties or cufflinks.
#5 Wearing Your Suit for a Fancy Date Night
Wearing your three-piece suit for your wedding is undoubtedly a bright idea. However, wearing it for an anniversary date night is a great way to relive your happy moments. 
The suit carries elegance and style, but it also holds a lot of sentimental value. By throwing on your three-piece wedding suit for a date night, you can show your loved one the romantic memories that you can cherish for a lifetime!
Wrapping Up
If you decide to buy three piece wedding suits, you would probably spend a lot of money to purchase them for your wedding day. And while it can make you look dapper on your big day, wearing a three-piece suit for other formal occasions can also make you stand a class apart. 
All you ought to do is know how to repurpose them, and you are all set!