WEARING THE INDO-WESTERN OUTFIT THE RIGHT WAY FOR MEN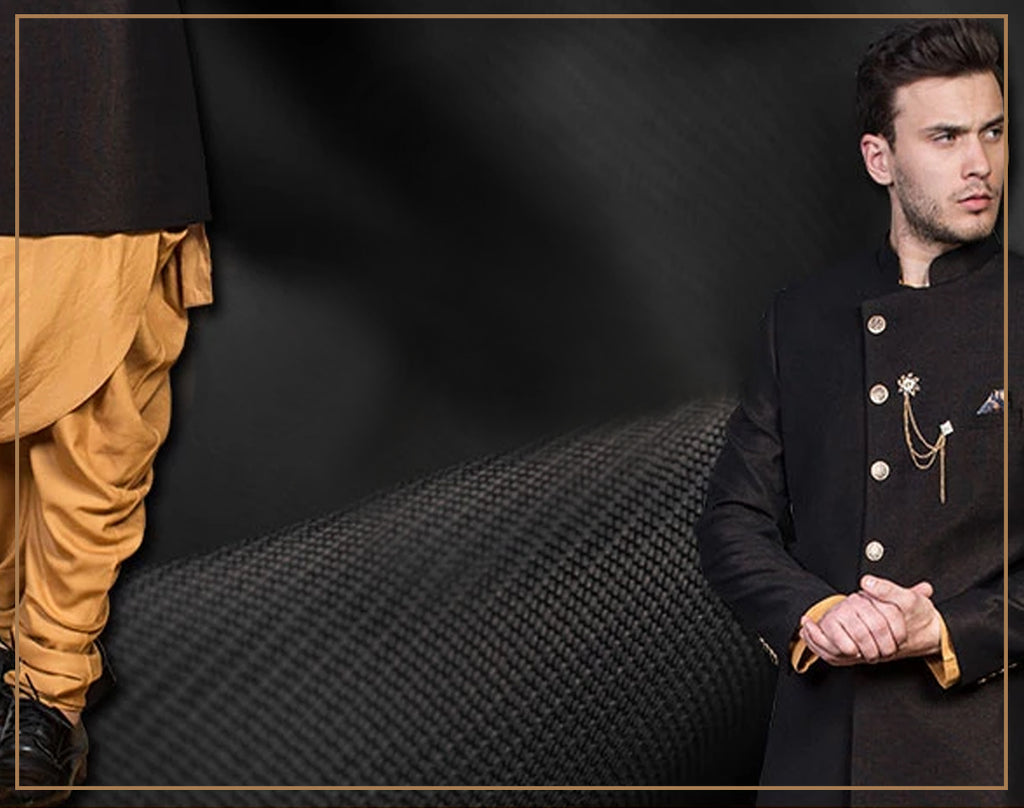 India is a marvelous country with millions of people living in peace and harmony, exploring cultures of one another. Traditional clothing and attires are important aspects of one's customs. Sometimes, the fusion of one or more of these cultural attires makes clothing more interesting. What makes them more interesting is the dawn of fusing Indian attires with Western clothes. As crazy as it may sound, the so-called Indo-Western attires have created a trend that seems to be evergreen. This look seems to be more famous among the youth and the middle-aged man. This look provided extremely amazing styling possibilities.
Although this sense of styling is awesome, it might seem pretty dope if you don't wear it in the right way. Wearing Indo-Western attire adds class and elegance to your fashion statement. You will be able to give a western glimpse with the majestic Indian look. By asking the right questions such as 'When? Why? and How?' men can wear Indo-Western attire the right way.
WHEN?
WEDDING is an occasion where the attire is what everybody looks forward to seeing. The Indo-Western look can be perfect for you, whether it be your wedding or somebody else's. It's an occasion where everybody wants to look the best. Most men wear the traditional Indian wedding attires such as kurtas and sherwani. There's a high possibility that you find people wearing heavy outfits with a lot of ornamentation and embroidery work on them. But, the Indo-Western attires such as simple as wearing denim with a kurta or sherwani can give you the attention you need. Wearing a pair of sneakers or casual shoes with the Indo-Western outfit can also add to the look.
TRADITIONAL DAYS OR FUNCTIONS in colleges, office or the locality shout out the need for Indo-Western look. For such occasions a simple colored kurta and pair it with jeans or casual pants can give you an elegance look.
WHY?
It's a clear fact that the present generation is all about keeping everything "lite". The traditional Indian outfits are heavy as you know it. The Indo-Western styles should be worn, because of the following reasons:
HOW?
This is the most important question. The following are the popular ways of wearing the Indo-Western style the right way for men.
Kurtas with Denim Jeans.
This is the simplest and classiest style that's more commonly worn by men. Pairing with kurta color shades with a darker shade of blue jeans can hype the look.
Shirts, Scarf and Turban.
A casual or formal shirt along with a scarf or a head turban or both is a common Indo-Western attire during festivals.
Shirts and Dhoti pants.
Wearing dhoti pants along with shirts and a coat is a crazy piece of Indo-Western attire that has been witnessed. This attire gives a bold look.
CONCLUSION
The Indo-Western attire is all about a crazy way of mixing traditional attire. Adding some accessories such as pocket squares, sunglasses, and shoes makes you look sexy and bold. It's all about wearing traditional ethnic men's wear and also show a glimpse of updated latest fashion trends.