This Independence Day, wear your pride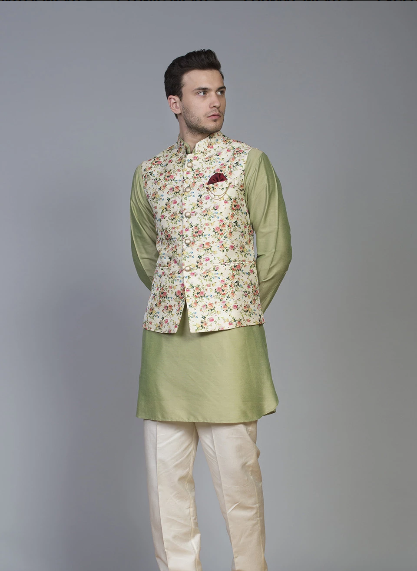 India is a nation with diverse cultures and traditions. Each religious and cultural group have their unique festivals with its rituals, celebrations, and outfits. But there are some occasions in which the whole country celebrates unitedly. One such occasion is Independence Day. Every year India celebrates its Independence Day as one nation, shunning the linguistic, religious and cultural barriers. On this day, the entire country assembles under a common umbrella of patriotism to pay tribute to all those who were instrumental behind India's Independence.
Just like India's 'Unity in Diversity', another aspect that goes hand in hand with the country's tradition is its fondness to ethnic attire. Ethnic outfits are the heart and soul of India's culture. Every festival in India has its signature outfit. For example, during Holi, people wear white clothes, while during Diwali, colorful dresses are the go-to and in Baisakhi, wearing yellow dresses is the norm. Ethnic outfits play an important role in any Indian festival. Hence, it comes as no surprise that Indians love to wear ethnic dresses on Independence Day as well.
With the 73rd Independence Day just around the corner, it is the perfect time to go over some of the male ethnic outfits which will be perfect for celebrating this milestone date.
Tie up the turban
A turban never goes out of fashion. It serves as a symbol of royalty and instills a feeling of pride as an Indian. A tricolor turban would be the perfect pick for the day. The tricolor turban can be paired with a white kurta and you will be good to go!
Rock the Combo
You can pair your white kurta with trendy saffron or green Nehru jacket. This outfit will not only be compact and precise but will also make you look dapper. If you are looking for something more elaborate, then you can try a stroll instead of the Nehru jacket. You can always put on some tricolor accessories as well.
Add some color to your day
Instead of wearing a colored Nehru jacket over a white kurta or pathani, you could go the other way around. You can sport saffron or green colored kurta with a white jacket. Also, you can eliminate the whites and wear colored jacket and kurta as well.
Do away with the denim
Wear a white dhoti pant with your kurta. Avoid wearing denim for the occasion as they make your outfit half Indian, half western.
This is a day to celebrate Independence and you are independent to wear anything you feel like wearing. Just make sure your outfit makes you feel comfortable and proud. Wishing you a very happy and safe Independence Day.