The Ultimate Guide to Choosing Your Perfect Wedding Outfit By Top Men's Collection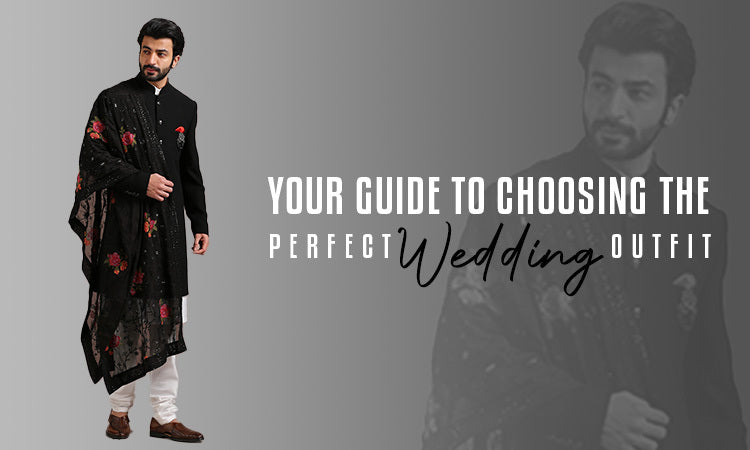 Weddings are a memorable occasion for couples and their guests. Looking beautiful is vital for making the best impression on your big day, and Classic Men's Collection is here to assist! We'll show you some of the most exceptional items of men's wedding clothes that will help you look your best in this guide.

Men's Wedding Attire Styles
When it comes to wedding clothes for Men, there are several alternatives to choose from. Depending on the formality of the wedding, you can wear a classic suit or tuxedo or something more informal, such as a sport coat or dress shirt with pants. Whatever you decide, they provide a large collection of men's wedding apparel to help you choose the right style for your special day.
They provide a large selection of classic suits and tuxedos to pick from. If you want to seem timeless, the Black Tuxedo is usually a fantastic option. Try the Slim Fit Tuxedo for a more contemporary look. Alternatively, if you want something truly distinctive that will make you stand out, opt for the Blue Velvet Tuxedo Jacket. Whatever your own style is, they has a tuxedo to suit you.
If you want to wear anything other than a suit or tuxedo, they have a terrific range of sport coats and dress shirts. The Twill Sport Coat is ideal for an outdoor wedding or reception, but the Solid Linen Sport Coat is ideal for a more casual setting affairs  
Tips for Choosing the Perfect Wedding Outfit  
Match Your Personality
You should match your style to the style of your wedding. If the event is more formal, wear a classic suit or tuxedo. If the event is less formal, you may get away with wearing a jacket and pants.
Choose the Correct Color
After you've decided on the location and style of your wedding, you may start thinking about colour. Light hues, like as white or cream, are always popular selections for a summer wedding. Dark hues, such as black or charcoal, are ideal for a winter wedding. 
Top Picks for a Stylish Wedding Look
You want to look your very best on your wedding day. And Classic style can offer the ideal choice of outstanding men's styles to assist you in doing so. We've got you covered with everything from stylish suit types to fashionable tuxedo ensembles. So, whether you want a classic or modern appearance, we have the wedding outfit for you. 
Where Can I Buy the classic Men's Collection?
They offer a diverse selection of men's collections to suit a variety of tastes. Their men's line comprises elegant and well-tailored suits ideal for any formal event for the modern gentleman. If you prefer something more conventional, their men's collection includes a selection of traditional tuxedos and morning suits. And for the fashion-forward man, The men's collection includes a selection of trendy and stylish clothing that will make you stand out from the crowd. Whatever your style, they have a men's collection that is sure to suit your needs.
Conclusion
A man may seem smart and trendy on his big day with the appropriate blend of styles. The best men's collection at their place offers an exceptional range of classic designs that are ideal for any wedding event. There is something to fit every taste, so you can easily find your own style. Whether you choose traditional or more casual wear, they have the ideal piece to assist make your wedding day one to remember!