Men vs Outfit: A fight for better look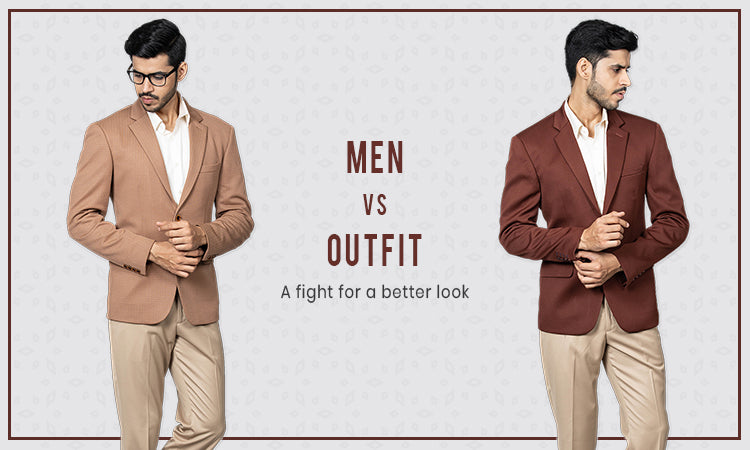 Fashion is more about feel than science, an individual should create his unique style and yet identifiable for others. Nobody built like you and you should design yourself. With the ongoing wedding season, one must know what to choose accordingly. Bonsoir's elegant wedding collection allows you to design yourself in a way that everyone will appreciate. From a wide variety of Bonsoir's dress which one to choose, we will let you know: 
Suits: 
Wearing a perfect fit suit elevates your spirit and hence reflecting your masculine look with a more streamlined look. Suits are often considered as a timeless pick and are available in a wide variety with several cuts, patterns, and colors. Bonsoir's collection consists of finely stitched Indian Wedding suits for men transforming your wedding look completely. 
Kurta suits: 
Kurta suits are known for their versatility and always going nature. Kurta suit is a must having thing that one should own. No wedding or function is complete without Kurta suits. You will always encounter an individual wearing a kurta suit on Indian occasions. Kurta suits are often breathable and provide you comfort with style and look embraced within the threads. Bonsoir provides you a wide range of Indian wedding kurta suits raising your style quotient. 
Bandhgala: 
Want to look royal at a wedding then Bonsoir bandhagala collection should be on your list. Bandhgala paired with printed or plain trouser often makes you feel royal and premium to a wedding. A pair of jodhpuri jutis can help you to uplift your royal look. 
Sherwani: 
Sherwani is a traditional wedding attire and no groom is complete without sherwani. This knee-length coat often paired with a plain pant or pyjama elevates your ethnic look. Bonsoir's collection consists of highly embroidered, plain, and printed sherwanis dedicated to catch that stare. 
Pathani Suits:
 Pathani suits are often considered as a traditional yet comfortable outfit with integrated elegance. Pathani suits are stitched with great attention to detail and hence contributing towards your modish look. 
Nehru Jackets:
If you are feeling that your outfit is incomplete, then a Nehru jacket is the way to slay at any occasion. People often pair it with kurta suits, shirt-trouser, pathani suits and sometimes with jeans also. It helps your outfits to elevate their style quotient with embraced class and premiumness.